We can take a look under the bonnet
A Vehicle Inspection is good insurance against buying an expensive set of repair or maintenance bills along with your used car. We will review systems and components, and put you in a good bargaining position because you will know what is wrong, and what is right, with the car.
• We will review of available maintenance records, including what have been done and what will be needed soon.
• Brakes, belts and hose condition
When is the timing belt due to be replaced? (Replacement of timing belts needs to be done per the manufacturer's schedule of miles on the vehicle and/or year of the car. (Replacement of the timing belt and associated components can cost $750-$1000.)
• Fluid leaks that may be minor, or might add significant $$$ in repair costs.
• Determination of whether the car has ever been in an accident, repaired, or has rust damage. Damage to the body or suspension can significantly decrease the value of the car, and may require further repairs. Simple curb hits can bend upper or lower control arms, affect the hub assembly, and/or numerous other parts that may not be readily visible.
• Brake condition
Are the brake pads worn to where brake replacement is needed soon?
Have the rotors been overheated due to prolonged braking, or worn our due to metal-to-metal contact?
• Inspect frame, shocks, struts, and axles
Are the shocks or struts leaking fluid? If you need to replace struts, you will need a 4-wheel alignment as well.
Are the CV Joints torn, leaking or worn out?
• Tyre Life
Will the tyres require replacement soon? Are they safe? Does the car need an alignment (which improves tyre wear)? You can tell a lot about a vehicle's suspension system just by looking at each tyre's individual wear.
Be an informed consumer! You can buy with confidence and be steered clear of a "money pit". Schedule an appointment for a Vehicle Inspection for the vehicle you are considering, before you make that used car purchase, and feel comfortable with what you are getting for your dollar.
We take care for your vehicle
Liberty Service Centre employ today's latest automotive technology and are equipped to handle all major and minor repairs on foreign and domestic vehicles.  We specialize in automotive electrical repair, scheduled car maintenance, tune-ups, oil changes, brake jobs and suspension.
Oil and Oil Filter Service
Experts recommend changing the oil and oil filter in your vehicle every 3 months or 3,000 miles, which ever is first. It's an essential way to maximize engine protection. Oil changes at 7,500 miles are usually too long an interval for most common driving conditions. Help winterize your car by ensuring you have the right oil.
Cooling System Service
Flush cooling system, pressure test, check hoses, cap and check connection.
Air Conditioning Service
One of our trained Air Conditioning specialists will inspect your car's air conditioner, all NC lines, evaporator and compressor for leaks and wear.
Driveline Service
Remove old worn out gear oil from the front and rear differential and transfer case.
Fuel/Air Induction Cleanup
Using specialized equipment our technicians will quickly and effectively clean intake manifold, ports, intake valves, and combustion chamber. Install injector cleaning additive in tank. This service will restore lost power and performance and will reduce harmful exhaust emissions.
Power Steering Flush
Our technicians use a powerful cleaner to dissolve gum and varnish in your car's power steering unit. Next, we will flush old, worn-out contaminated fluid and install fresh new fluid fortified with a special antioxidant and anti-wear ingredients to prevent expensive mechanical failure.
Transmission Service
Using the latest in state-of-the-art technology, we will install a safe and effective cleaner to suspend harmful varnish and sludge from the transmission valve body, torque converter and lines. Install new high-tech fluid with conditioners.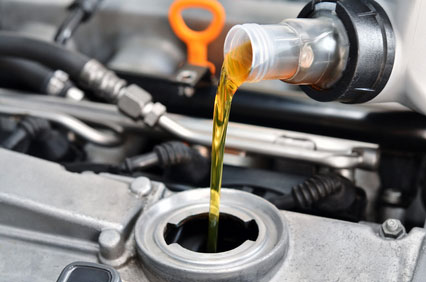 Equiped to handle all major and minor auto repairs
Our auto repair shop is conveniently located in Alphington, Victoria.
Our certified mechanics at Liberty Service Centre employ today's latest automotive technology and are equipped to handle all major and minor auto repair services on foreign and domestic vehicles.
Some of the many auto repair services that we offer:
• Tune ups
• ABS Systems
• Engine Repair
• Shocks & Struts
• Emission Repair
• Steering
• Suspension
• Electrical
• Full Brake Service
• Shocks
• Oil and Lube
• Clutches
• Differentials
• Differentials
• Belt and Hose Replacement
• 4 Wheel Drive Service
• Fuel Injection Service
• Transmission
• Power Steering
• Cooling System Flush
• Preventative Maintenance
• Air Conditioning Service
• Complete Diagnostic Services
• Brake Service
• Batteries
• Check Engine Lights
• CV Axles